Shanghai
---
[Home ] &gt [Asia ] &gt [Shanghai]
| Jin Mao Tower View | River and Bund | Old City | Yu Yuan Garden |
---
Click on the photo to see a larger image.
Jin Mao Tower View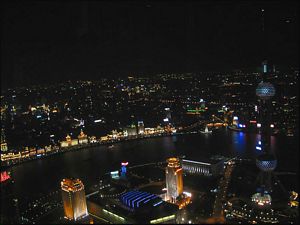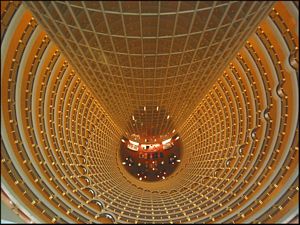 The Jin Mao tower is the tallest building in Shanghai and the third tallest in the world. The Grand Hyatt hotel occupies the 53rd thru 87th floor and has an atrium that is open from top to bottom.
Huangpu River and The Bund
"The Bund" is an area of early 20th century buildings built by European firms doing business in China. The building in the background is a good example of recent Shanghai architecture, the building are relatively uniform from the bottom, but are all different at the top.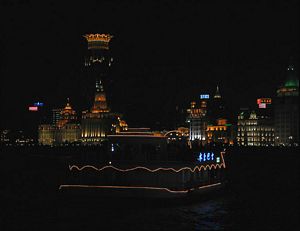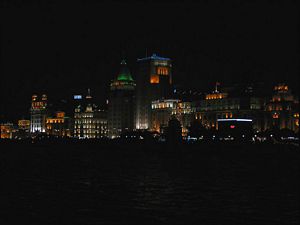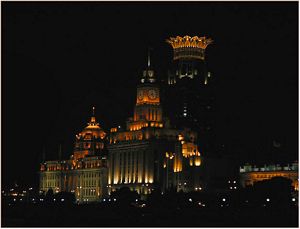 Shanghai has been called the "Pearl of the Orient". Below is the Oriental Pearl TV tower taken from a boat in the Huangpu River.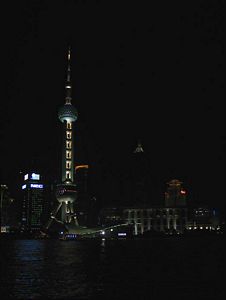 Old City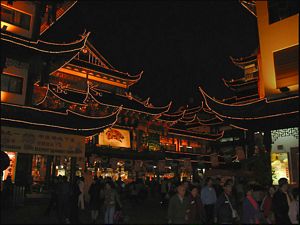 Yu Yuan Garden
The Yu Yuan Garden was built by a Ming dynasty official for his parents, almost bankrupting himself in the process. Fallen into disrepair, it was taken over by the City government in the 1950's and restored.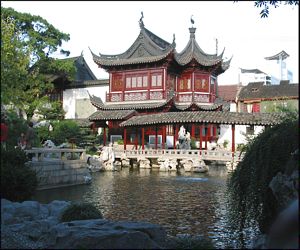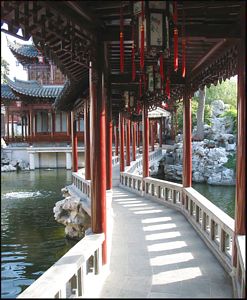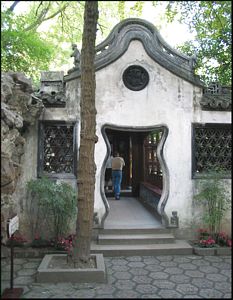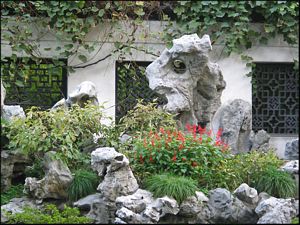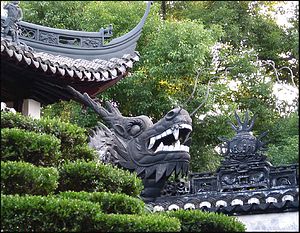 ---
© 2004 Bruce Blankinship